CHALLENGE
How can we track future trends? Helped Diageo use Social Listening to stay on top of the future of socializing, entertainment and bonding occasions jumping onto trending conversations or new topics to create culturally relevant content
SOLUTION

We set up a global data environment in a user friendly dashboard to materialize and translate abstract culture trends into actionable insights.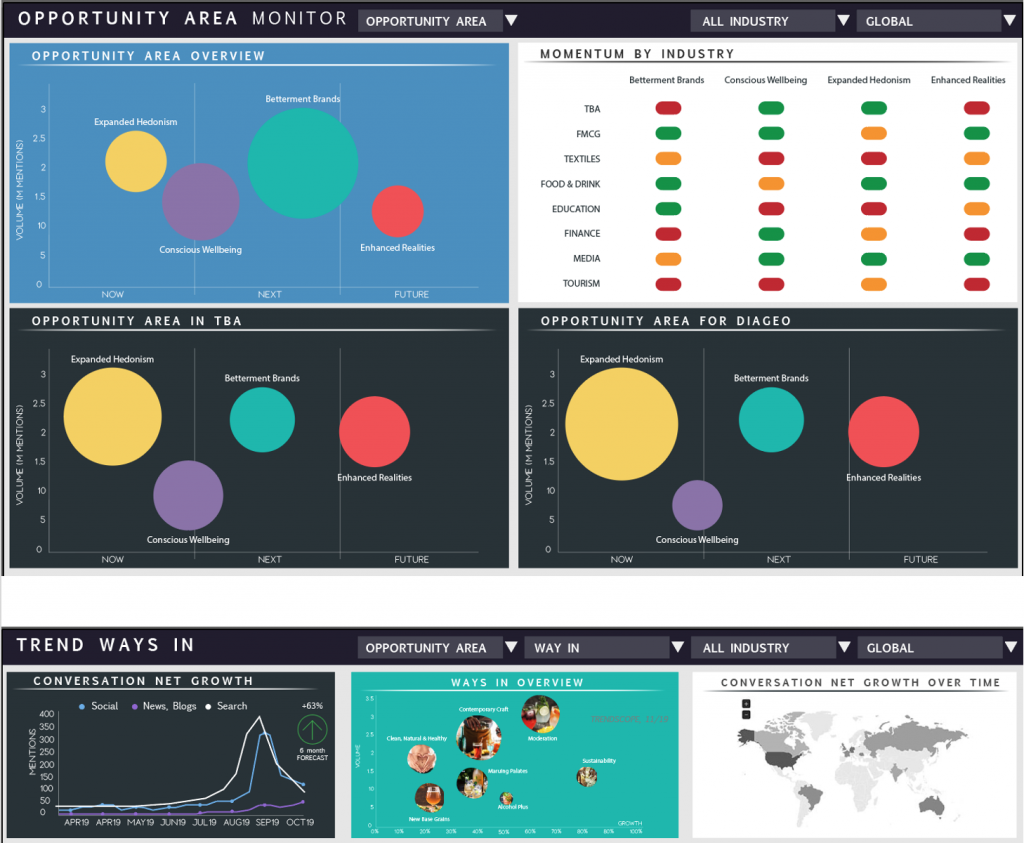 RESULTS
We helped in Diagio's global innovation planning in the whole business from product and flavors to media and messaging.
Do you want to see other campaigns? Check them all here!