Inclusivity has been a key driver for marketers and brands last year, with so many inspiring stories being told in the media. This year, inclusivity is part of our top four consumer trends in marketing.
The audience that has inspired so many businesses to do better and is finally fed up with being ignored and feeling less valued, and is speaking up. This trend will continue over the next few years.
One of the issues that should be considered when it comes to inclusivity is accessibility. Accessibility is not just about making your brand accessible to people, but also about making it accessible to everyone. In the trends report, we show that gender-neutral options are more than welcomed by people who identify as trans, non-binary and queer. A survey by Adobe found that 38% of consumers are more willing to trust brands that cast diverse people in their advertising. Brands should not only offer diverse options for clothing, accessories and cosmetics, but also be inclusive in their marketing materials and campaigns.
First things first: what is inclusive marketing?
Inclusive marketing is relevant to everyone, not just organizations targeting a specific audience. It's a way to create products, services and content that appeal to everyone. How does it work? By paying attention to the similarities between different audiences, rather than focusing on their differences. In other words, offer everyone what they want, but also take into account that the people who see this type of marketing are also conscious consumers and want brands to follow their values.
An example of this trend is the case study of Rihanna's brands Fenty Beauty and Savage Fenty X. With the Inclusive Beauty philosophy, she has built brands where everyone feels included. What makes her brand special compared to others is that she understands the gap in the industry because she has experienced it herself. She wants a brand where everyone feels part of a community, and that's how she's done it with more than 50 shades of cover makeup and wide sizes in her lingerie line.
Be inspired by real customers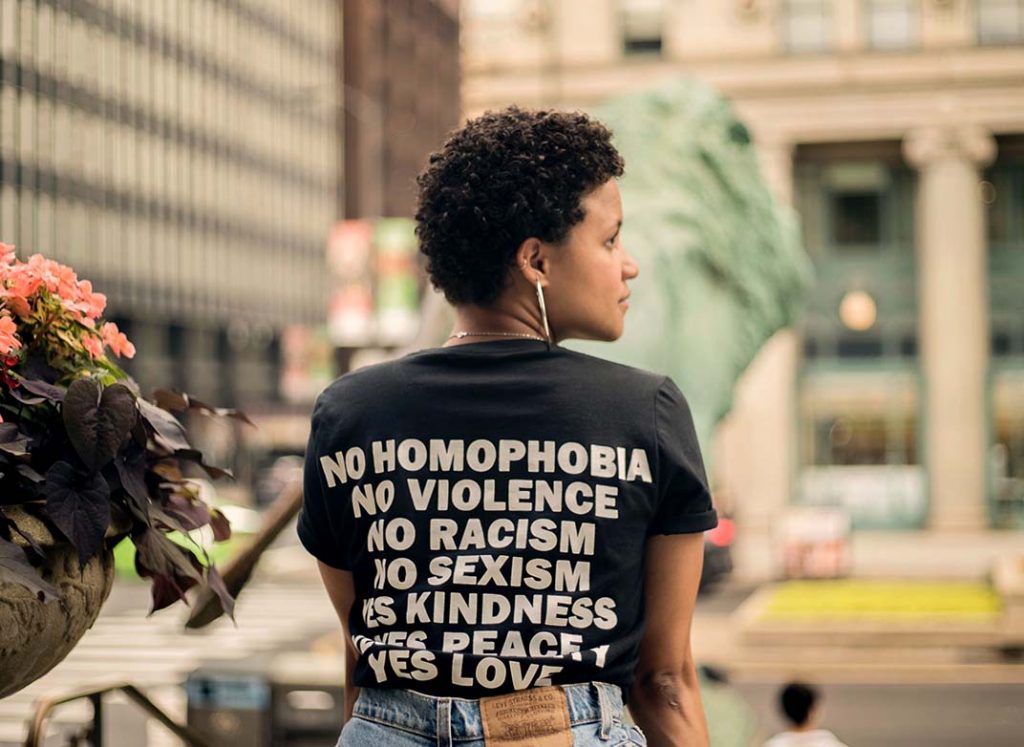 As we mention in the Consumer Trends 2022 report diversity and inclusion have been in the headlines for some time. We have heard many calls for better representation in media and advertising, for companies to go beyond performative activism, and do more for diversity in boardrooms. This call to action continues and brands need to inspire real people with a clear strategy and realistic goals, otherwise, it's just another marketing ploy. At Samy Alliance, we believe that companies need to go beyond simple campaigns to create more inclusive public relations that take into account gender, race, orientation or class.
Practice what you preach
The world is changing for the better and with it is growing an inclusive movement that allows us to see differences and diversity as something natural. So instead of turning away from these changes, businesses should embrace them, with this Gen Z is accepting more things that were considered unacceptable in the past, changing the way digital business works. As we mention in our report, Gen Z will continue to grow and make up the majority of the population over the next 10 years. This makes this generation key to the future of consumerism, as it will define how the rest of us see ourselves and the world around us.
A survey by Microsoft says that 70% of Gen Z consumers are more trusting of brands that represent diversity in advertising. So the best way for brands to understand their needs is to address them directly. Researching Gen Z will help them make their products more inclusive and stay ahead of the competition.
To learn more about inclusivity and consumer trends in 2022, download the full report here