What's the best social media future strategy in 2023, when a trend stops being trendy and where should brands focus on being featured?"
These are all questions you have probably asked yourself even before 2023 started, right? The only missing interrogate is "why", and that's because we all know the answer to why social media is indispensable for any brand, regardless of how big or small it is.
This is why brands are increasing their digital marketing budget, with a special focus on social media and advertising, each year, as it's shown in our Marketing Trends report, marketers expect to see their marketing budgets increase by around 10% and 25% being Digital Advertising and Social Media the areas with highest investments.
According to our own research, this investment includes paid media, SEO, influencer marketing, e-commerce and social commerce and customer services.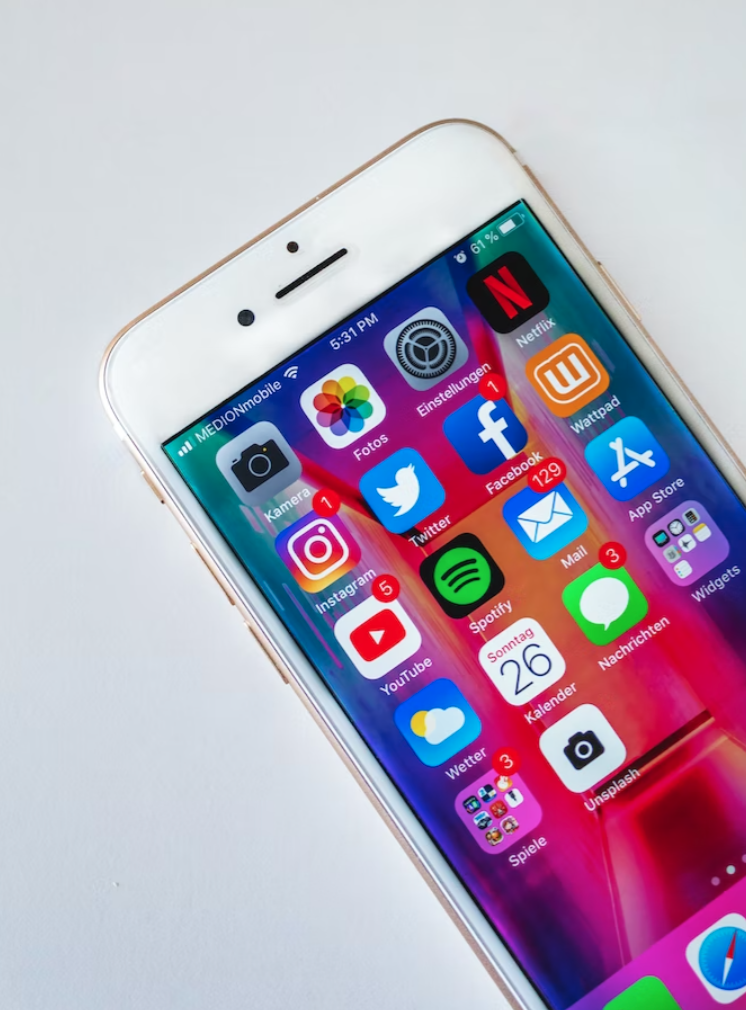 In social media the only constant is change, so how can we plan a strategy and how long can it last?
As we are used to talking about "2023 trends" or "upcoming trends for next year", this discourse can be out of place these days. We need to understand that users' behaviour may vary according to global events and their own wishes and desires. We can, although, predict their path if we are close enough to hear them talking.
So it's not only about "trends" or "the 5 key strategies that will rock this 2023", it's quite more complicated than that. It's about being agile enough to cross the data of the consumers, their social media use and the brand's own interests and values. With that, we can prepare a recipe dedicated to each target, and it's proven that hypersegmentation (or, as we prefer to say, hyper-personalisation of the content) is, indeed, the only trend that we will keep working with in the near future.
What's IN and OUT of social media?
In terms of other formats and structures, there are many ways a brand can create a communication bridge between them and their consumers:
Short pills of content: TikTok made a revolutionary change with the short-video format, that's why there are strategies coming up along with Instagram Reels and YouTube Shorts. According to Forbes, this trend is growing further in 2023, because the attention span of users is shortened by the number of digital impacts they get usually.
Be along with their friends: influencers are their main and most trusted source of information, and they're the perfect platform to reach the target audience. The consumers will keep seeing their favourite but near idols as reliable sources and that's enough reason for them to buy a good.
Honesty is the best policy: as we reported in the Marketing Trends studio, topics such as sustainability will keep being a strong interest for the consumers, and since the digital niche communities are rising they have each time more confidence in speaking their opinion out loud and will not hesitate to point out what they believe it's wrong.
Don't be loud, be smart: there are more than ten active social media channels right now, thus meaning the consumers can feel more than just overwhelmed even though they won't stop using them, but they might reduce their screen time or filter their content to not be annoyed by the information. With this in mind, it's not about showing a huge amount of advertising, but to show the right piece to the right audience and win a place in their mind and heart, so you don't need to chase them after.
Break the walls: consumers have so much access to information that they will not fall for classic-cold strategies that just sell good as a miracle for them. Being real is important for the upcoming years, having the space to connect organically with them, to joke and show the benefits in a peer-to-peer conversation, where they can feel free to ask questions, interact with the brand (or the community managers, that would take a huge role in this scenario as well) or even give feedback that they feel it could be taken into account.
In our study of Marketing Trends, we gathered the information of knowledge from over 40 marketing leaders from top brands worldwide, and we concluded that 65% of brands will invest in Social Intelligence this year. The aim is to detect consumer concerns and focus on the hyper-personalisation of their campaigns.
And this has its reason to be: this is the year where all brands should put their effort into knowing their customer, being prepared even to redefine what they think they know about them, and the best practice is to actually hear their voice and react to it in terms of valuable actions. 
In the end, we kind of ended up making a list, but that's also a trend for this year: easy and helpful.