A well-managed and user focused strategy
We can say, with absolute confidence, that you all have heard or even grew up with Snapchat. It came out in 2011 and became a huge success among teenagers and young adults, allowing this first concept of fast, easy going and fun content that will disappear in 24h or less to enter the digital dynamic.
Now it has been a while since we have heard about the snap-app in Europe, at least from the brand's advertising scope point of view, and even some of us could believe it's not "In" anymore. Worldwide speaking, we all know, understand and use Instagram, TikTok, Twitter and some of us even Facebook still, but… What's going on with Snapchat?

This could be -one of those cases- One of those special, particular cases that shows how cultural practices can influence so much an opinion of an audience, and why is it so important for brands to get to know all the aspects and varieties of possible consumers. Because what might be not that relevant in some parts of the world, could have a huge spotlight somewhere else. And that means there is a space to check, fill and consider.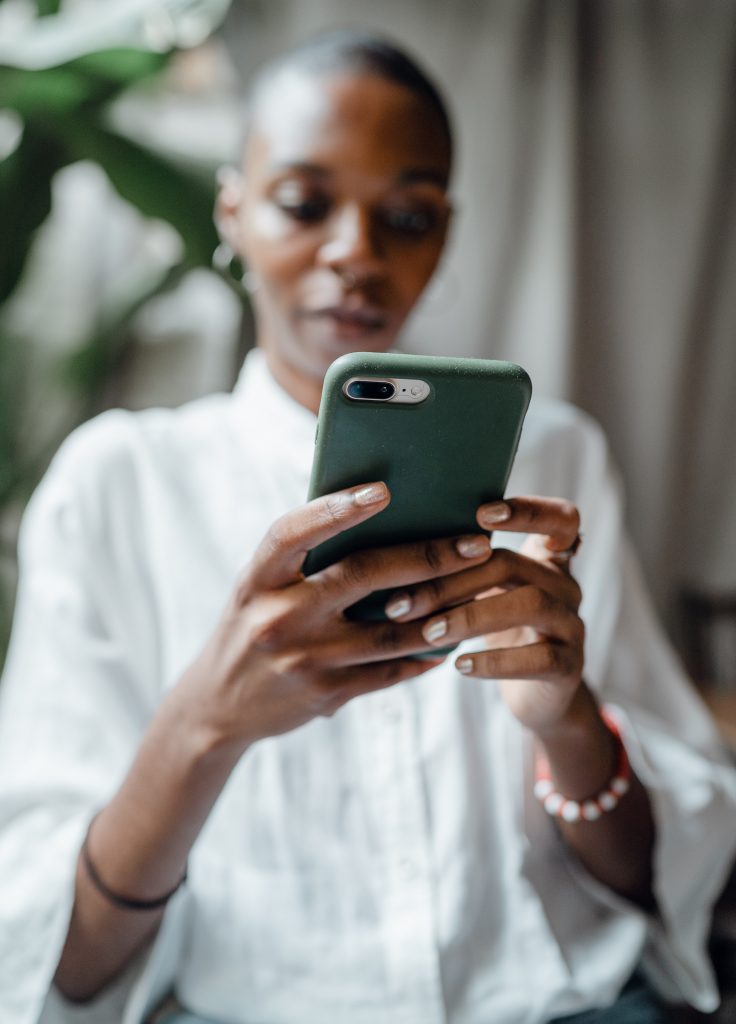 According to Statista, the forecast of the number of Snapchat users in the World in 2022 was over 300 million. While the number of users in Europe was around 79 million, only in the USA it was over 107 million, and in India it reached 144.35 million. This means that there is a digital market in the USA that's bigger than the one in Europe by 27%, and in India by 44%.
It's not only about the active users, another survey of Gen Z users in the United States in 2021 showed that although the fight for attention was between Instagram and Tiktok, the weekly use of Snapchat remained steady among them, and not so far away from the first two.
The growth of Snapchat is still constantly rising, year over year in many countries still, expecting it to reach more than 498 million users in 2028. Aside from the obvious focus marketers have in other platforms and channels, these are the golden opportunities brands should take advantage of if they find a target audience here, since it could mean a great space to perform, listen and connect. And some of them are aware of this.
| | |
| --- | --- |
| | Popular among 13-34 years old |
| | Present in 20 countries, with a considerable majority in USA and India |
| Snapchat in numbers | Users share over 5 billion snaps daily |
| | Snapchat+ subscription service gathered +2.5 million members in 7 months |
| | The Snap Map boasts over 300 million monthly users. |
Digital strategies in a snap
Aside from the surveys, in their website Snapchat indicated they have achieved a significant milestone with over 750 million monthly active users, and 375 million users engaging with the app every day, setting an upward trajectory. At the investor day event, Snapchat outlined its vision to reach over 1 billion users within the next two to three years, more than the double that the stats are predicting.
By focusing on their users, the ghost app has achieved great goals, for example Snapchatters in the US to open the app 40 times per day, and over 60% of those who open Snapchat each day create Snaps.
This ratio implies the possibilities a brand could have if they make themselves room in Snapchat, using its tools and talking the same language as their users. Actually, the kick for this app relies still on their innovative and creative tools, since they were the firsts on adding VR and AR filters for users to play with.
Some of the new, huge success we can see in the brand's field and how, even from the European side we can play smart with apps, is coming from the hand of Vogue and their alliance with Snapchat, the campaign just launched in London and called "Vogue x Snapchat: Redefining the Body", offers an exclusive and creative experience, where digital mirrors are propped up in different rooms, and those in attendance can virtually try on clothing from each luxury brand with Snapchat's advanced AR technology, that ensures that each dress's fabric moves simultaneously with the body to replicate its real-life texture.
Snapchatters who can't attend the event in person can try on lenses from these designers in the app's lens carrousel. This way, they are dragging the audience from all parts of the world and allowing them, somehow, to be part of this experience.
Edward Enninful OBE, Editor in Chief, British Vogue and European Editorial Director of the high fashion brand, said to the Industry of Fashion: "It has always been important to me to make fashion accessible for all. Using augmented reality, Vogue x Snapchat: Redefining the Body is an exhibition that invites everyone – regardless of race, gender, sexuality and size – to experience and enjoy fashion from some of the world's very best designers and luxury brands. It doesn't get better than that."
This collides especially well with both brands' needs and desires. Not only aiming to the Gen-Z community, but also showing them how, by using actually one of their apps, they can match sentiments that are relevant for them such as inclusivity and accessibility.
Another example of how brands of all kinds and sizes can take advantage of apps, tools and the concept around the brand itself comes from Cartier and their latest campaign to celebrate the anniversary Tank Française watch.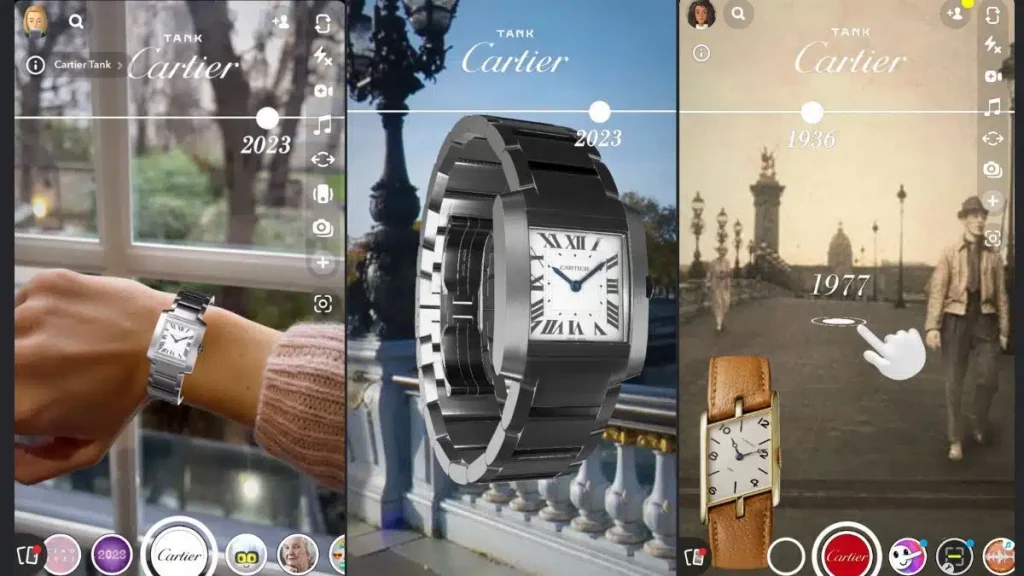 Snapchat's Portal Lens feature allows users to travel back to 1917 and experience Paris in the middle of the Alexandre III bridge. By moving their smartphone sideways, users can take a virtual tour of Paris and explore fashion styles from 1936, 1977, and 2023, including Cartier watches from those periods. The feature concludes with the unveiling of the new French Tank watch, which users can virtually try on by sliding their wrist behind their smartphone.
In today's fast-paced and ever-changing social media landscape, it is essential for brands to stay on top of emerging trends and changes. By pivoting and adapting their social media strategies, brands can better understand and cater to the needs of their target audience, and with that they can establish meaningful connections with their existing audience and also reach out to new ones.
With social media providing an ever-increasing number of opportunities for brands to connect with consumers, staying ahead of the curve is vital to remain relevant and competitive. Brands that are proactive in identifying and capitalising on these opportunities are more likely to succeed and thrive in today's highly competitive market. Pivoting in response to social media changes, understanding consumer needs, and getting on board with new opportunities are all crucial components of a successful social media strategy.