Thirty years into the future, what clothes will we wear?
When we think about futuristic fashion, it usually comes to mind that any sci-fi movie, androids, metallic and geometric designs, are impossible to wear. It certainly has one wondering if such clothing options will be available for us one day.
But the reality is that our present and near future have changed this perception of futuristic fashion and brought us closer to the idea of wearing digital clothes.
What is Digital Fashion?
Digital Fashion, or the new "meta" fashion as some call it, is the visual representation of clothing using computer technologies and 3D software. In other words, a digital t-shirt is the online version of a physical one.
Digital fashion is also a mix between digital technology and couture. Information and communication technologies (ICTs) have been integrated into the fashion industry and users' experience.
Digital fashion garments can be posed and composited onto photographs and then uploaded to social media which enables users to showcase their outfit to their community.
You could be wearing nothing, but online, you are fully dressed in a digital Alta couture dress from Balenciaga.
This new fashion era helps designers, creatives, brands and users develop their full creative potential. You can wear what you want, how you want. Like many gamers have enjoyed dressing up their character for years, now you can dress up your personal character – you, but for Instagram.
What is pushing this new fashion forward?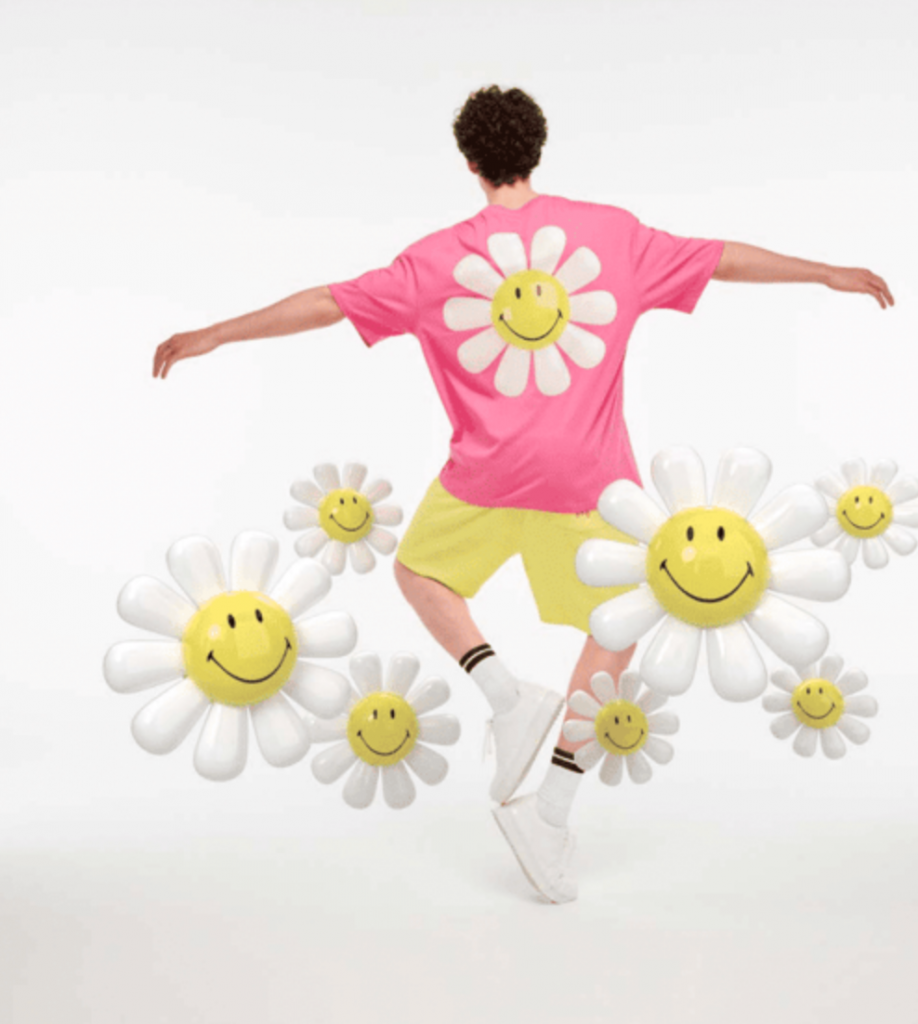 If we are honest, how often have we all bought something thinking, how good will it look in a photo? "In the end, it's about the picture being posted," Daria Shapovalova, says DressX (digital fashion brand) co-founder.
Fast fashion has opened a world of possibilities for everybody who likes fashion but find the brands they love too expensive. It's accessible, versatile and available to all.
But, there is a problem with this kind of fashion and this type of consumption, which causes a hugely negative impact on the environment through excess emissions, reliance on plastic and water pollution (to name a few).
In the case of fashion influencers, we see a common thread between them: brands sending them many garments for them to share and post on social media once, but never seeing them again. Are they wearing them, or are they abandoning them in their closet? It has a huge economic weight for brands, and many cannot afford it.
So, we've come to think, what if instead of producing so many garments that have a one-time use, we design a digital version that can live forever?
By digitising the design and the creation of the garment, it's possible to reduce the brand's carbon footprint by 90%, in particular by reducing water consumption and toxic chemicals that pollute the planet, such as Dichlorobenzene.
Through creative technology and data, digital fashion can have a positive impact throughout the supply chain. Any fashion brand will benefit from the sustainability gains of transitioning to digital, regardless of its role. It not only creates an industry that produces less waste and has a less environmental impact, but it also allows a future of fashion, smarter than ever.
A digital fashion world is more suitable to the needs of the 21st century and the generations yet to come.
"In the future, I believe every influencer will be able to choose between receiving the digital goods and a sum of money or a digital and physical item at a different cost." Daria Shapovalova, says DressX (digital fashion brand) co-founder.
Who is already changing the fashion industry?
Several brands and designers have transformed into a 3D experience, from adapting their line to the metaverse to creating 3D impressions or 3D visuals for their audience.
Dressx is one of them. A wardrobe of digital clothes for all the web3 experiences you can imagine. A brand to dress up for the virtual world, social media and the metaverse.
They've partnered with brands like Bershka to launch their first digital collection and
Printemps, the French luxury department store, to bring digital fashion to the floors of the department store with five different digital outfits.
The Fabricant, another digital fashion brand, was one of the first to start creating 3D garments and fashion narratives. The Fabricant has worked with brands such as PUMA to launch its low-impact capsule collection 'Day Zero'.
"We reduced the water consumption in the collection by up to 17.4 %''

PUMA
They also worked with Under Armour to create photo-real seasonal digital catalogues of entire collections for internal communications.
Fashion influencers are already using these garments to promote and wear on their social media. Garments that they will eventually use on the Metaverse as their daily style. They find it more challenging and creative to wear these 3D virtual collections. We see human influencers such as Daria Shapovalova, who wears Dressx styles, Anna Sherman, Anna Andrés, Tik Toker Oto Vans, and singer Rose Villain.
Of course, aside from human influencers, we have many virtual influencers that bridge the Metaverse and the real world, being the first ones to wear 3D fashion and the first ones to explore this new industry.
As a brand, why should you design digital garments?
Fashion accounts for up to 10% of global carbon dioxide output and a fifth of the 300 million tons of plastic produced globally each year (Bloomberg) and with the carbon footprint of producing digital clothing coming out as 95% lower than that of a physical product, there's no question that the digital fashion industry is far more eco-friendly and is the sustainable future of fashion.
As well as the eco-gains, transforming the physical experience of shopping into a digital experience can offer a direct impact on sales. Digital clothing technology enables consumers to try on a product and see how it looks and fits, all from the comfort of their own home, which also reduces the endless buy and return chain.
It's also worth noting that our consumer trends report showed that 62% of Gen Z are more likely to purchase from sustainable brands and that they take the ethical standards of companies into account before purchasing.
That, alongside the chance to have your digital clothing showcased on different social media accounts increases brand awareness and visibility, keeping your brand at the forefront of the potential consumer.
What should WE do?
We stand in between the physical and digital world, but as marketers and trendsetters, we need to bond these two worlds together; because our brand lovers are already doing it. As we build strategies and develop strong campaigns in the physical world, we should adapt them to Web3.0. There are no longer two parallel worlds, but one, and we need to start investing in both. Our consumers are ready to experience this combined world; they are anxious to experiment with brand assets, just like gamers have done with their avatars for a long time.
Let´s bridge both worlds, revolutionize the one we already know, and start producing the brand assets for Web3.0.